"Top of the Hill" Bait and Tackle
"Top of the Hill" Bait and Tackle
4938 Monck Rd. (County Rd. #45) Kinmount, Ontario Phone/Fax 705 488-1419
E-mail us with any questions at: topofthehillbaitandtackle@yahoo.ca
---
LIVE BAIT AVAILABLE IN OUR SHOP TODAY.......MARCH 23, 2007

WE ARE CLOSED TIL APRIL 1, 2007

Due to the ban on selling Crayfish----Tim and I have made a decision at this time to no longer sell Live Bait (Minnows and Leeches)

We will continue to sell Worms and Green Worms...

(Sorry for any Inconvience)
---
THANK YOU TO OUR CUSTOMERS!
In May 2006 we celebrated our 1st year anniversary! We want to take this opportunity to thank all our customers for a great first year!
We would also like to invite you to stop by and visit us as you travel through our beautiful village on your way to your favorite fishing destination!
---
NEWS FLASH!!!!!
We are so excited to announce that we now carry,
"FisherGirl" Products
A full line of fishing products designed especially for women/girls!!
Fishing Rods, Baseball and Ponytail Hats, Tackle Boxes & Clothing, Lanyards...
Come on Ladies, Let's Go Fishing!!!!
---
---
2007 We Will Carry:
Fishing and Hunting Licences
Worms
Green Worms
FisherGirl Products
Tackle, Tackle Boxes
Fish Crisp
Fishing Rods, Fishing Line
Maps
Ice Fishing Supplies
Cold Drinks, Snacks
*****If there is product you would like, just ask, we will do our best to order it in for you!
---
TAKE A KID FISHING TODAY!!!!
---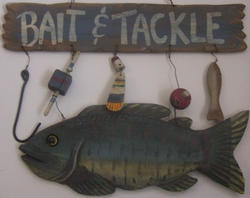 **NEW** Hours of Operation
Monday - Thursday 8:00am - 5:00pm
Friday 7:00am- 9:00pm
Saturday - Sunday 7:00am - 5:00pm
When do you need the Boat Operator Card?

IMMEDIATELY

Operators of motorized water craft under 4m

IMMEDIATELY

Operators of personal water craft (i.e. Jet skis)

IMMEDIATELY

Boaters born after April 1, 1983 (under 22 yrs old)

Sept 15, 2009

All Boaters

GET YOUR BOAT OPERATOR CARD ONLINE TODAY!

---